The Clerk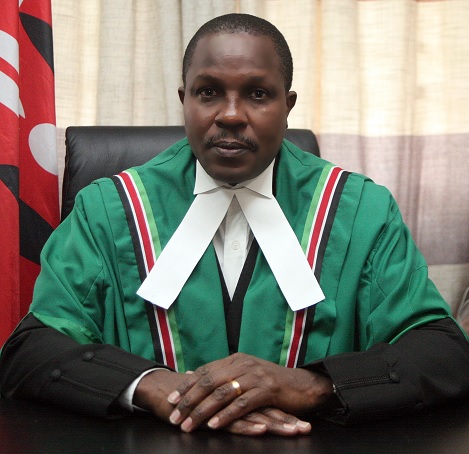 Mr. Michael Sialai, EBS, is the current and sixth Clerk of the National Assembly  having been appointed to the position on 22nd March, 2017.
He was born on 25th May 1961 in Kericho County. He is a graduate of Bachelor of Education Degree in History and Kiswahili (1989) and a Master of Arts Degree in History (1998) both from Kenyatta University, Kenya.
Mr. Sialai has a long and decorated history in public service having joined the Public Service in 1989 as a Teacher of History and Kiswahili at Kimulot Secondary School, later served as an Assistant Lecturer at Kericho Teachers Training College until 1995 when he was recruited by the Public Service Commission and posted to the National Assembly as a Clerk Assistant. Since then, he has risen through the ranks to the position of the Clerk of the National Assembly.
Mr. Sialai has acquired extensive local and international trainings  such as Senior Management Course in Leadership for Results Programme in Swaziland; Transformative Leadership Seminar, at the International Leadership Foundation; and the USA Congress Parliamentary Staff Institute Training on Strengthening of Committee Operations in Washington, USA. He is also an alumni of the Galilee International Management Institute. As part of professional growth, he has been attached to the Commonwealth and a number of parliamentary jurisdictions.
In 2010, Mr. Sialai was feted as the Third Best Overall Employee of the Year by the Parliamentary Service Commission and in 2015, on recommendation of the Parliamentary Service Commission, he was conferred the National Award of Elder of the Burning Spear (EBS) by His Excellency the President.